Parker certified
Accumulator Service Center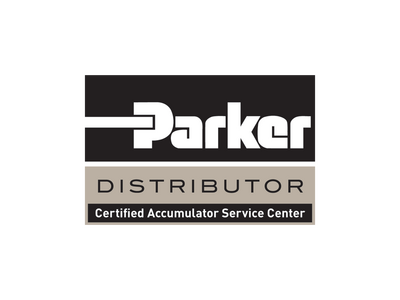 Certified
Parker Accumulator Service Center
Our range of services includes system enhancement, accumulator maintenance, recertification, pre-charging, revisions, scheduled inspections, and replacements.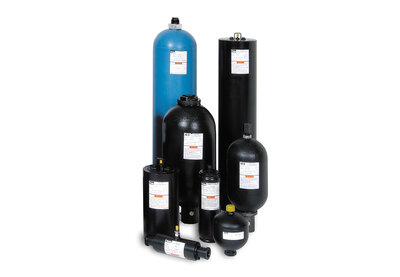 In-house service
All in one place
A Parker Certified Service Center provides in-house services such as system improvement, as well as accumulator maintenance, recertification and pre-charging – complete with audits, scheduled inspections and replacements.

From a mobile and on-site perspective, these same services are supported by a fully equipped vehicle, spare parts warehouse, tools, test equipment and professional engineers and technicians in maintenance, service and repair.
Accumulator services
Parker Certified Accumulator Service Centers have the knowledge, expertise and capabilities to deliver a comprehensive service that covers:
Regulatory compliance and certification
• Hydraulic accumulator re-certification
• Provision of tracking systems, data monitoring and recording
• Optimising customer documentation to fulfil regulatory requirements
• Local pressure vessel regulation
• Audits, scheduled inspections and replacement parts

Hydraulic accumulator maintenance and pre-charging
• Full service for just in time solutions and breakdown repairs
• Full service for replacement and planned/preventative maintenance
• Commissioning/testing (on-site)
• Bladder and Piston Seal replacement
• Gas pre-charge control and re-charge

System Optimization
• System design and improvement (including Hydraulic Power Units and Accumulator Racks, calculation, training and measurement)
• Accumulator replacement

Asset management
• Energy and efficiency audits
• Risk assessment and servicing of safety equipment
• Asset condition monitoring and prognostics (sensors)
• Legal conformity and insurance cover
• Enabling customers to exploit the potential of Condition Monitoring, Industry 4.0 and the use of IoT