Highly customizable
Hydraulic Power Unit
Engineering, designing and manufacturing
Hydraulic Power Units
DIMO specializes in highly customizable hydraulic systems for marine and offshore applications. Each system is tailor-made to meet the unique needs and requirements of our customers.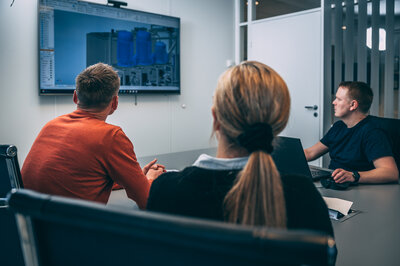 1.
Planning and Engineering
When we commence a project, our engineers do the necessary research and planning to create a tailor-made solution that addresses your specific requirements. We work closely with our clients to understand their needs.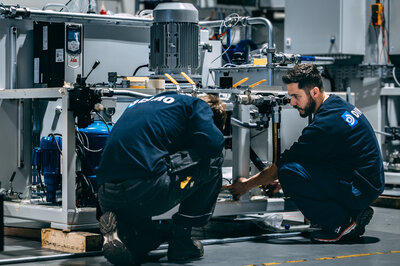 2.
Production and delivery
Our HPU's are engineered at our head office and built in our production hall at Hareid. Our strength lies in our ability to solve problems, the choice of systems and components and maintain a custom inventory to ensure prompt delivery.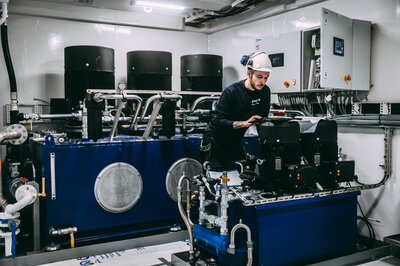 3.
Installation and starting up
For both retrofit and newbuildings, the start up procedure is performed by our service engineers. The hydraulic system is throughly tested, adjusted and quality assured.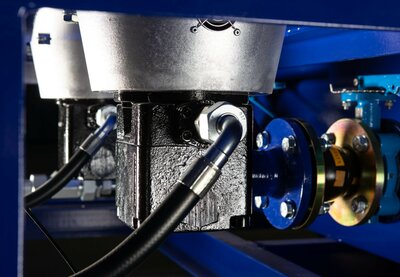 Eco Power Unit
Our most energy efficient HPU
The DIMO Eco Power Unit was developed in response to the ferry market's demand for a more advanced HPU that could better address the current challenges posed by environmental concerns, economic factors, and energy consumption.
Today the DIMO EPU is in operation on multiple ferrys, live fish carriers, trawlers and service vessels for fish farming.