Gear driven with chain
Safer and more efficient trawling operations
The DIMO Trawl Trolley Drive is a specialized equipment designed for trawlers as an alternative to the traditional PAL winch. The use of gear and chain provide the system with more control, strength, and durability.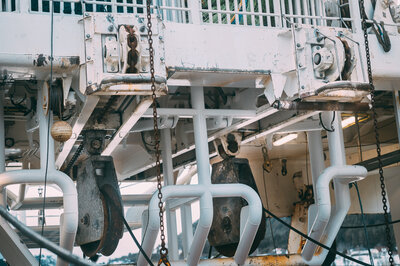 Stronger, safer and less maintenance
Chain instead of wire
Chains can withstand greater tension, wear and tear, and are more resistant to abrasion and corrosion than wire. Chain is also less likely to become damaged or develop weak spots, which means less time and money spent on maintenance and repair.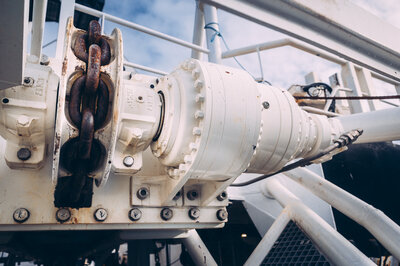 Gear driven
Precision and control
By being driven on gear, the equipment provides increased precision and control, enabling users to stop the chain or block at any desired location.