High pressure cleaners
DIMO Clean
Hydraulic or electric
High pressure washers
DIMO Clean is a line of high pressure washer systems for a variety of applications and environments.
The systems can be designed as a complete system for offshore use, for integration into an existing hydraulic system, or for a flexible electric solution.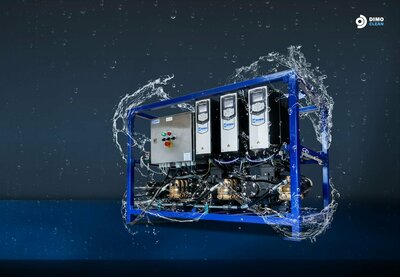 Efficiency and eco-friendly power combined
Introducing: The Electric Power Cleaner
The Electric Power Cleaner (EPC) stands out as an electric frequency controlled high-pressure cleaner.
1x water tank
3x motors 11kW, 440V
3x pumps 30lpm@200bar
3x smart frequency converter with DIMO EHPW software
1x level/temp control
1x filter
1x breaker cabinet
1x plug and play power system

The EPC can have up to 6 users simultaneously and is delivered with a stainless steel frame and cover.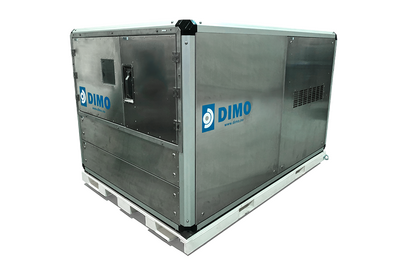 Powerful and reliable
DIMO Clean Offshore
DIMO Clean Offshore is a complete and user-friendly high-pressure washer with hot water option, featuring three hydraulic pumps and a hot water tank.

Read more below.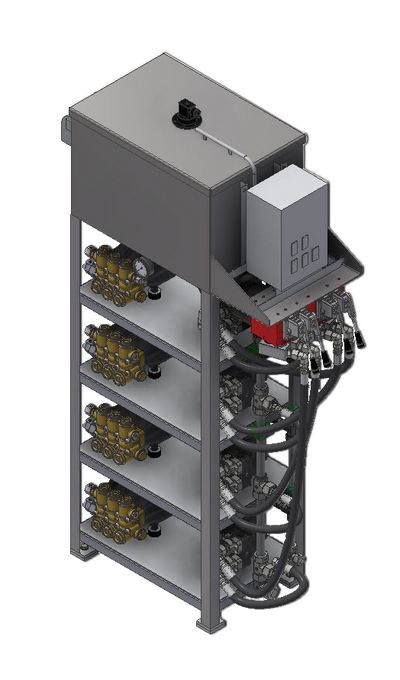 Robust and flexible
DIMO Clean Hydraulic
DIMO Clean Hydraulic is available in different sizes, making it suitable for a variety of cleaning needs. Each pump can have two consumers simultaneously.

Read more below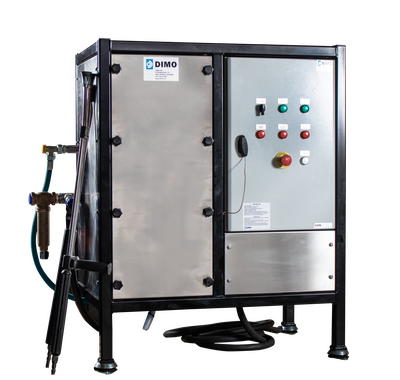 Easy installation
DIMO Clean Electric
The electrical high pressure cleaners come in different range, both portable and stationary. I can be adjusted to your specific needs.

Read more below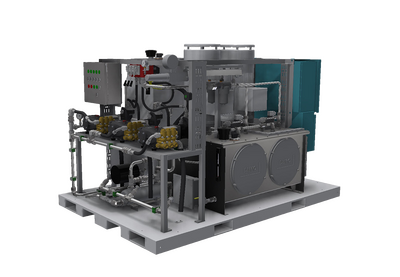 Powerful and reliable
DIMO Clean Offshore
The DIMO CLEAN OFFSHORE EX1-T3 HP/HW Cleaner is the ideal High Pressure/Hot Water Cleaner for offshore installations. The robust and safe construction secures a safe operation and a long life time of the product.
Hidden
Hot or cold water
The unit consists of a high pressure Cleaner with 3 water pumps mounted on each hydraulic motor. The water supply is either cold water from the system or hot water from the hot water tank. All operations are controlled from local control in front of the Unit
Hidden
Continuous pressure
The hydraulic driven water pumps will supply the High Pressure Cleaner continously until you have reached the maximum flow capacity. You will find that you do not loose pressure when other starts cleaning.
Hidden
Multiple operators
All operations are controlled from local control in front of the Unit. During cleaning you can have up to 6 operators at the same time.
Hidden
Built to last
The Hydraulic High Pressure Cleaner is designed with high focus on reliability. Service access to all components is ergonmically located and thus easily available inside the protection cabinet.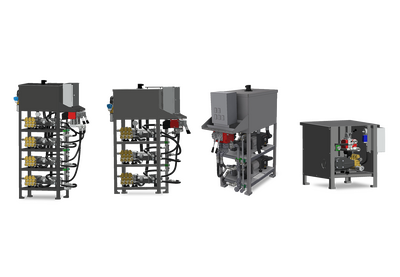 Robust and flexible
DIMO Clean Hydraulic
The DIMO Clean hydraulic is a robust cleaning system that can be customized to fit your unique needs - whether you need a compact system for small jobs or a larger one for bigger tasks.
DIMO Clean Hydraulic
The DIMO Clean Hydraulic is a system with options for 1 or 2 lances per pump and a flow rate of 48 liters per minute. It can use hot or cold freshwater or seawater, and features automatic start/stop for ease of use. The cabinet is made of stainless steel for durability.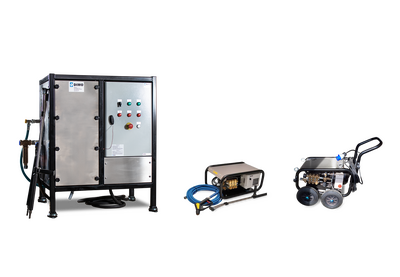 Quick and easy
DIMO Clean Electric
Whether you need to remove damaged paint and rust, clean engine rooms or box coolers, the DIMO Clean electric high-pressure cleaner is a versatile and reliable choice.
Hidden
Highly customizable
The DIMO Clean electric is designed for various purposes, and is especially popular in the marine industry due to its robust construction and flexibility. It can be customized to meet your specific needs, and comes in a variety of sizes, including both portable and stationary options.

Hidden
Specifications
Working pressure range: 100-1200 bar
Water flow: 18-120 l/min
Maximum water temperature: 85 degrees celsius.