Robust and durable
Stainless Steel Construction
The DIMO Wire Splicing Tool is a durable tool for splicing wires of different sizes. It comes in two sizes and can be deck or bulkhead mounted. It comes in stainless steel, making it resistant to corrosion and rust, while also providing a durable and easy-to-clean surface.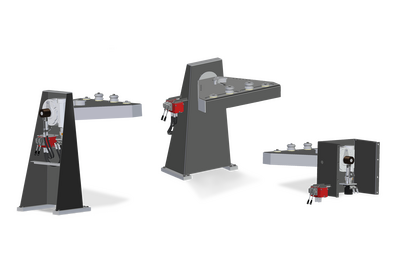 Capabilities and requirements
Comes in two sizes: small flunder for chucks ø12-28mm, and large flunder for chucks ø12-42mm
Main unit made of stainless steel, swivel made of bronze
Hydraulic motor is metallized and painted, with a stainless steel shaft
Hydraulic brass cylinders have a stainless steel piston rod
Designed for splicing wire 28-42mm
Requires a supply of pressure of minimum 100 bar and maximum 300 bar
Ready for connection of pressure and return (3/4ʺ Female BSP)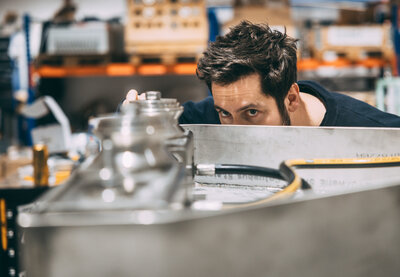 Contact us
Our Wire Splicing Tool is developed and produced at our department in Hareid. Feel free to contact us for any inquiries.