Different designs for different applications
Winch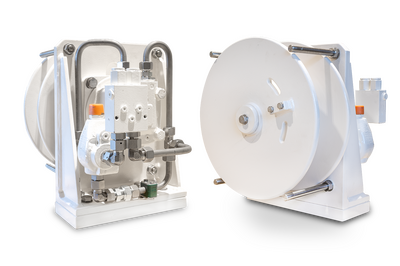 30-80 m/min | from 500 kg
Tension winch
Our tension winch is used as a winch for retrieving Gilson wire. Wire can be clamped to the drum in both directions.

The winch is designed to be operated remotely from the bridge.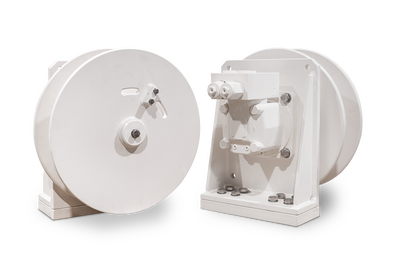 35 l/min | 400-800 ccm
Auxiliary winch
Our aux. winches are customizable and can be adapted to meet the specific needs of each fishing vessel.

See table below for standard configurations.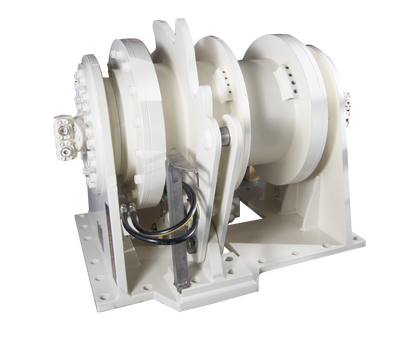 16t @190 bar | 60t brake force
PAL winch
The PAL winch is controlled from the bridge panel for bringing the trawl weight bar in front of the trawl gate when trawl is launched.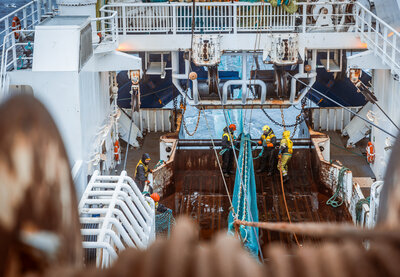 PAL winch alternative
DIMO Trawl Trolley Drive
The DIMO Trawl Trolley Drive is a specialized equipment designed for trawlers as an alternative to the traditional PAL winch.
The use of gear and chain provide the system with more control, strength and durability.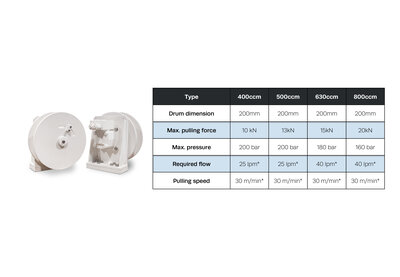 Type table
Auxiliary winch/wire winch
* Flow and Speed:
Flow and speed indicated in table is standard configuration, if more or less flow and speed is required it must be specified in winch order.