Engineering Tomorrow
Danfoss
Reseller agreement
Danfoss and Danfoss Power Solution
As a reseller of Danfoss, we are able to offer our customers an extensive range of industrial automation components and solutions for monitoring and control of pressure and temperature, as well as fluid control.
We are also able to provide a broad range of components and high-performance systems for mobile off-highway applications, as part of our agreement with Danfoss Power Solutions.
Products
Industrial Automation:
Pressure transmitters
Solenoid valves
Solenoid coils
Externally operated valves
Thermostatic valves
Electronic pressure switches
Pressure switches
Pressure switches differential
Temperature switches
Temperature sensors
Contactors and Motor Starters
Accessories and Spare Parts
Power Solutions:
Electronic Controls (modular hardware, advanced software and the user-friendly PLUS+1)
Piston Pumps and Motors
PVG Proportional Valves
Orbital Motors
Steering (two-wheel, four-wheel, or articulated steering, GPS auto-steering, and Joystick, etc.)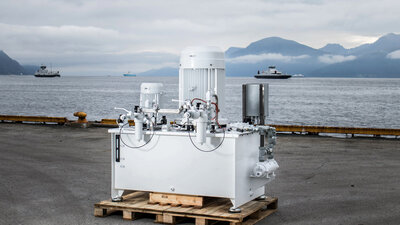 Hydraulic pressure & temperature sensors
If you are looking for versatile and high-performance monitoring and control components for industrial hydraulics you will find what you are looking for in the Danfoss product portfolio.
The Danfoss product program is tailored to different industrial applications and offers a wide range of components for pressure and temperature control.